Siedler 3 samt aLobby in Wine 7.0 staging neu aufgesetzt, läuft soweit, aber VPN mag sich nicht verbinden (OpenVPN ist im Host installiert, gksu aus der Anleitung meines Wissens nach ja nicht mehr nötig und ohnehin nicht mehr verfügbar
alobby-und-siedler-unter-linux-mit-wine-t5346.html
)
Es kommt ein Passwort-Prompt des Betriebssystems (Linux Mint 21) zur Legitimierung (war früher auch so).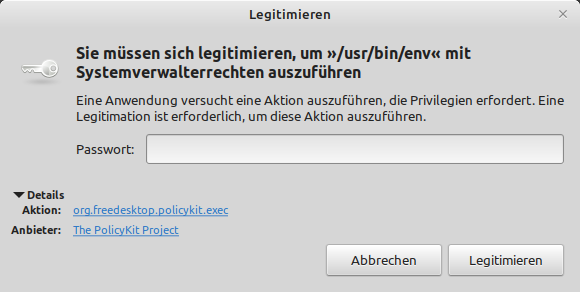 Dann steht im VPN.log folgendes:
Code
2023-01-03 17:22:01 WARNING: Compression for receiving enabled. Compression has been used in the past to break encryption. Sent packets are not compressed unless "allow-compression yes" is also set.
2023-01-03 17:22:01 --cipher is not set. Previous OpenVPN version defaulted to BF-CBC as fallback when cipher negotiation failed in this case. If you need this fallback please add '--data-ciphers-fallback BF-CBC' to your configuration and/or add BF-CBC to --data-ciphers.
2023-01-03 17:22:01 OpenVPN 2.5.5 x86_64-pc-linux-gnu [SSL (OpenSSL)] [LZO] [LZ4] [EPOLL] [PKCS11] [MH/PKTINFO] [AEAD] built on Jul 14 2022
2023-01-03 17:22:01 library versions: OpenSSL 3.0.2 15 Mar 2022, LZO 2.10
2023-01-03 17:22:01 WARNING: --ns-cert-type is DEPRECATED.  Use --remote-cert-tls instead.
2023-01-03 17:22:01 OpenSSL: error:0A00018E:SSL routines::ca md too weak
2023-01-03 17:22:01 Cannot load inline certificate file
2023-01-03 17:22:01 Exiting due to fatal error
Der an diesem Beitrag angefügte Anhang ist entweder nur im eingeloggten Zustand sichtbar oder die Berechtigung Deiner Benutzergruppe ist nicht ausreichend.